_ForgeUser4362031
Join Date:

4/27/2010

Posts:

333

Member Details
I think it's about time I jumped on this boat myself. While I won't claim these as my models, I will claim the time and effort it took to convert them for use in Starcraft 2. I've been working these models on and off for the last few years and take breaks when I get burned out. I've been working on a horde vs alliance map for quite some time now and as my knowledge of 3DS Max increases the better my work is becoming. I'm currently working on finishing my Human models. With the character models being the top priority. After I finish the male and female models I will be working on the construction animations for most of the buildings, my first test run is complete on one. After that I will do wireframes, icons, and portraits.
I recently posted some screenshots of the progress I'm making on the Human Female model but decided a video would better demonstrate what's going on. This can be done with every playable character from WoW and could be extremely useful in RPG's. It is also about as efficient as you can get when it comes to file size. Running at 3mb for the model and 200kb for a set of armor you could do 100's of variations with any type of unit in mind.
How I do team colors: http://www.sc2mapster.com/forums/resources/tutorials/69058-textures-creating-team-color-textures/
For those of you who don't care to watch the video here are some screenshots of the female human model and the variations it can have.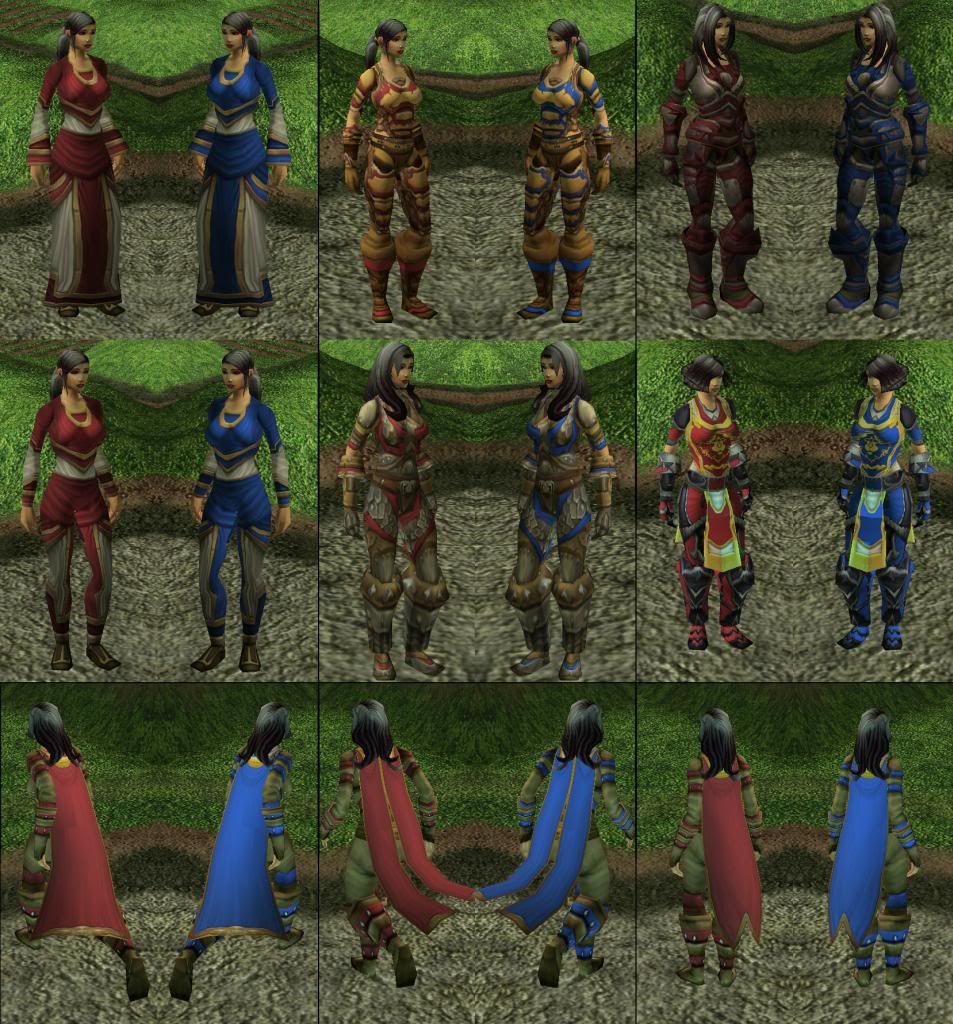 If you're interested in the building models go ahead and check out my screenshots here: http://smotis.deviantart.com/gallery/41925163
Construction preview of Human farm:
Quick view at the map I'm working on. The Alliance side is nearly finished while the horde side is pretty barren...