Gender Swapped Protoss Multiplayer units
Details
Filename

Genderswapped_Protoss_Units.zip

Uploaded by

Uploaded

Nov 20, 2022

Size

62.66 MB

Downloads

380

MD5

d8416ebe28b51992c4d10c90e9d5c244
Changelog
Versions of all Multiplayer non-robotic Protoss units of opposite gender. Contains also V2 versions of Adept, Archon and Zer'atai Dark templar that I made before. These versions are slightly edited and rescaled, so that if they are used with the same scale as original units, they should have proper size.
Contains:
- Unit models of all infantry units except Stalker & Sentry + alternate version of Lenassa Dark templar based on portrait colors.
- Icons, wireframes, shield wireframes for all unit models.
- Portraits, Static portraits and heroicons for all non-robotic units + alternate versions of Nerazim portraits.
If anything is missing, please let me know, thanks.
Recommended portrait lightings:
Phoenix - Banshee_Junker_Collection_Portrait (Unnamed)
Tempest - Portrait - Tempest Golden Portrait (War Chest III)
DT Lenassa - Portrait - Dark Templar Golden Portrait (War Chest III)
Zealot - Portrait - Banshee Mercenary
Executor - Portrait - Zealot Golden Portrait (War Chest III)
Adept - Portrait - Zealot
Oracle - Portrait - Oracle or Portrait - Zealot -Shakuras
For others the lighting is the same as male couunterparts.

Ingame comparision of original models and their counterparts of opposite gender: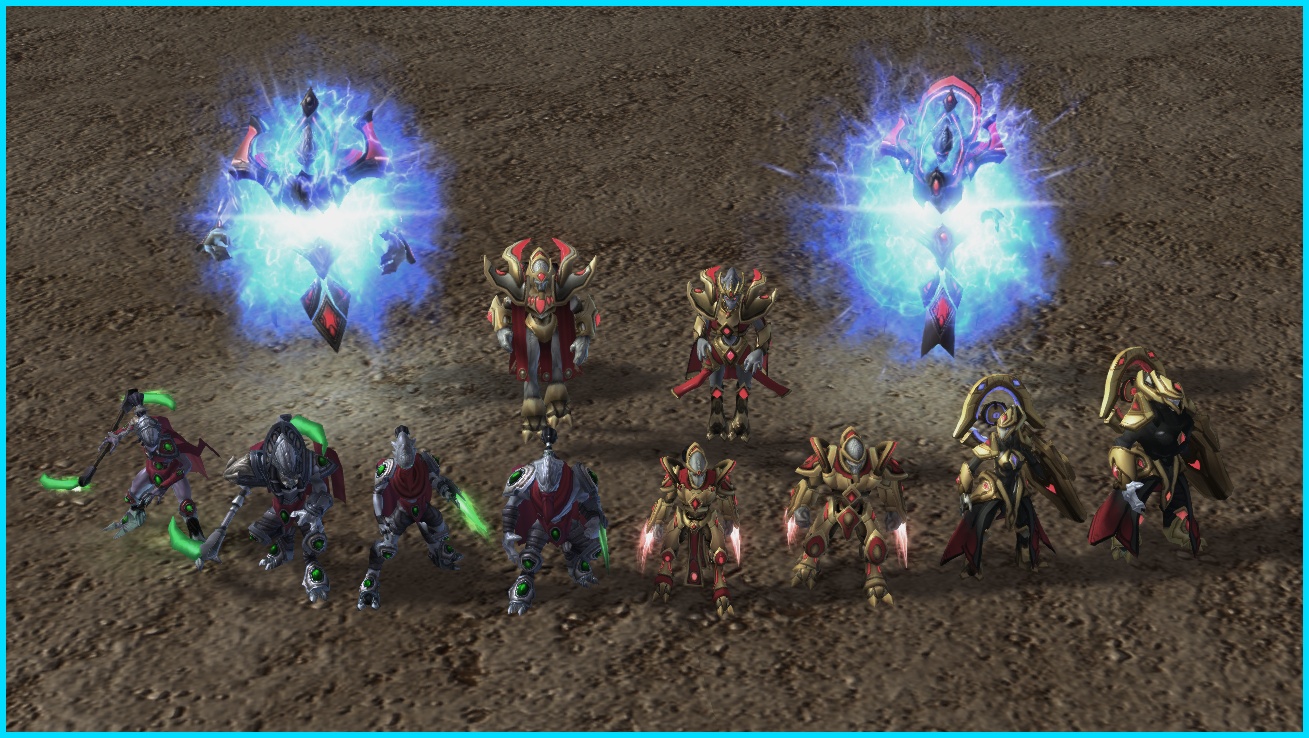 Portraits: