HammerTheTank107
Location:

Quezon City

Join Date:

8/12/2014

Posts:

827

Member Details
Hello everyone Merry Christmas to all of you and Happy New Year! Here are some new custom models, the mercenary versions of the Spectre and Warhound.
SC2 - Shadow Panthers Spectre Mercenary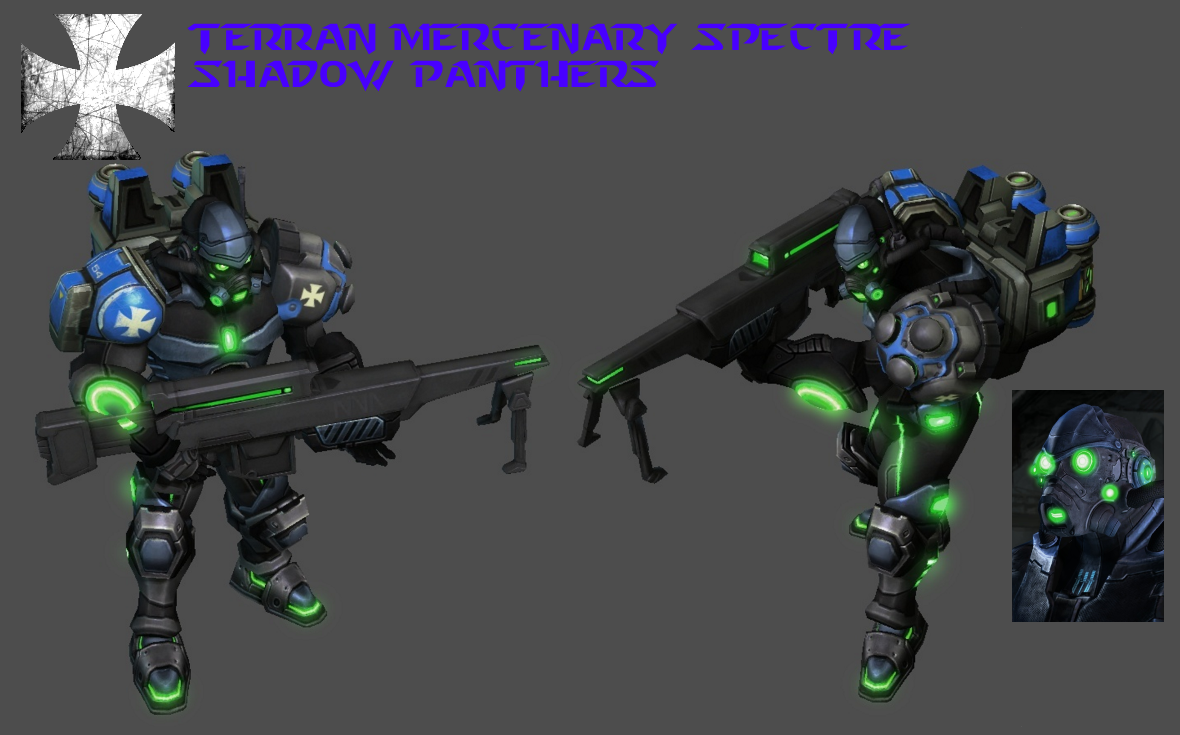 The Shadow Panthers are a group of terran mercenaries comprised of spectres. Although, no much information was provided about this mercenary group but there are rumors that these spectres were once members of Project Shadowblade who survived the Dominion forces' attack on Gehenna Station and they went into hiding throughout the Koprulu Sector. Before the eruption of the Second Great War, these rogue spectres formed their group known as the Shadow Panthers and they began offering their services to various military organizations throughout the sector such as the Umojan Protectorate and Kel-Morian Combine. By the time the Second Great War began, they offered their services to Raynor's Raiders after the rebels broke free the prisoners from New Folsom. During combat deployment, the Shadow Panthers spectres were equipped with a special hostile environment rigged with a special cloaking generator, which allows them become permanently cloaked, and an AGR-19 rifle, an advanced version of the AGR-14 rifle which is merely a heavily C-20 Canister rifle with augmented parts and features from the AGR-14 rifle.
SC2 - Kerberos' Claws Warhound Mercenary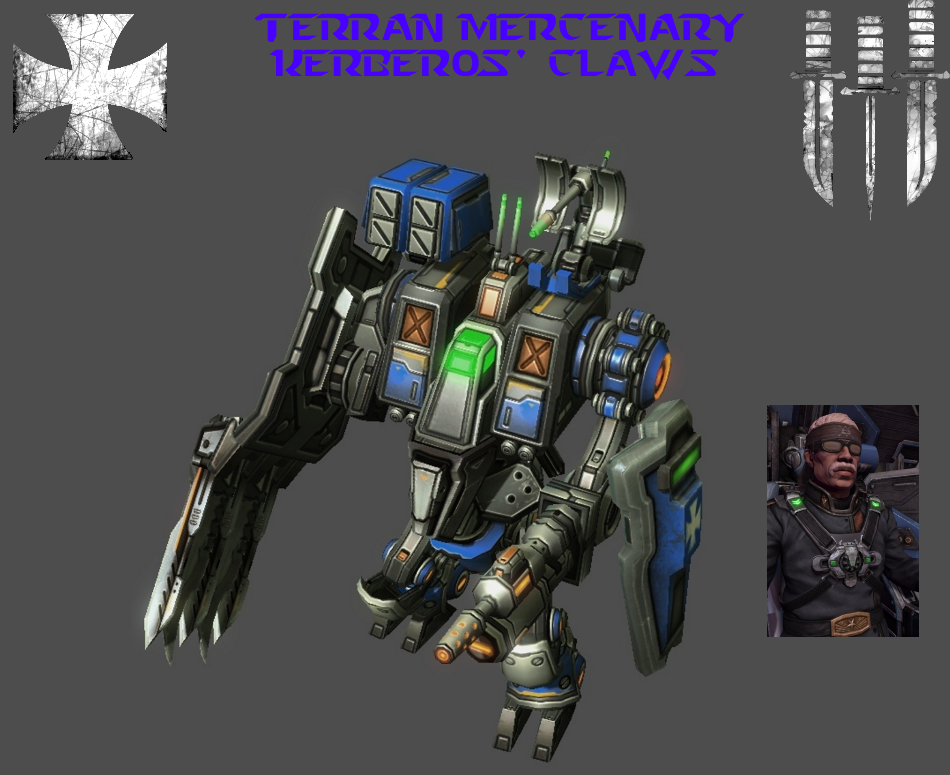 Notes: Credits goes to SuperNova134 for the recreated Warhound Beta where I used its parts for the railgun and radar dish parts.
The Kerberos' Claws are a band of terran mercenaries who named themselves after from the Greek mythology creature known as Cerberus. They were formed from Dominion pilots who went AWOL during major ground battles or went rogue for their own reasons and they took their warhounds with them in order to offer their services to various terran factions across the Koprulu Sector. These warhound pilots customized their mechs by adding sharp, larger blades onto the shield for close-quarters combat, a radar dish on its shoulder for predicting enemy movements, and a custom railgun for better armour penetration when facing heavier targets such as siege tanks and diamondbacks. During the Second Great War, they hired themselves out to the Umojan Protectorate, Terran Dominion, Kel-Morian Combine, and Raynor's Raiders.