_ForgeUser6035966
Join Date:

11/25/2010

Posts:

202

Member Details
Marine - Combat Shield Tutorial
By: ADMielke "Lablamb"
Do you want your Marine or War Pig to show the Marine - Combat Shield upgrade without needing to research? Once I figured it out after not finding a tutorial for this I decided to make a tutorial for others. Please tell me your thoughts on how to improve this tutorial or if I am wrong or if you are in need of help.
1. Go into the Data Editor.

2. Click the Units tab.
3. Find and select the Marine or Merc - War Pig (Merc Marine) unit.
4. Under the Actors section select Marine or KelmorianMiner (Unnamed) depending if you want to add the shield to the normal Marine or the Mercenary Marine.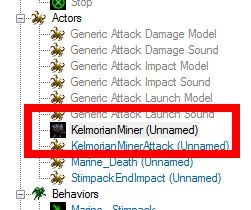 5. Find Event: Events+ field and open it.

6. Find and click the event towards the bottom of the list reading ActorCreation with a term reading ValidateUnit NoMarineShield.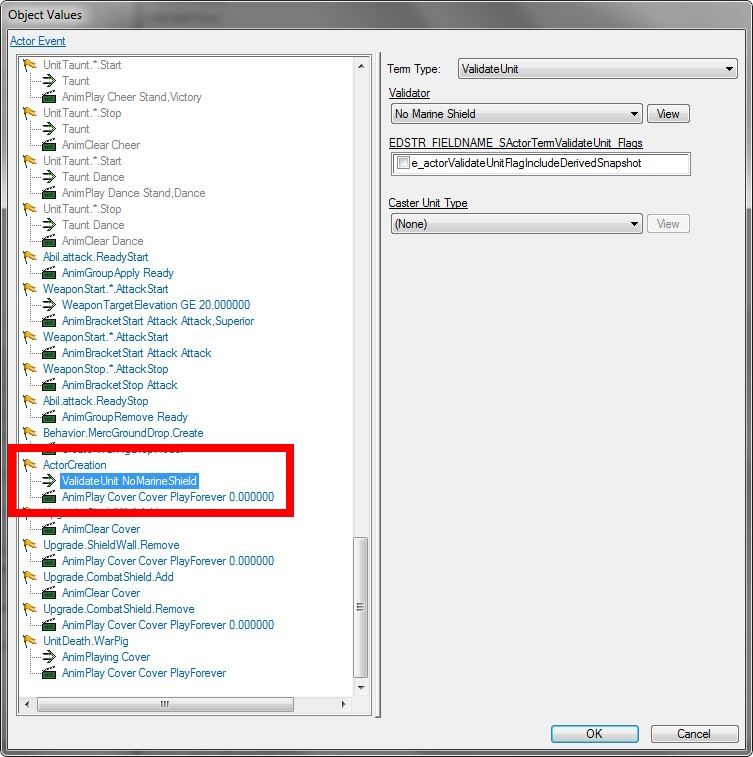 7. Change the validator reading No Marine Shield to Has Marine Shield Upgrade and click OK.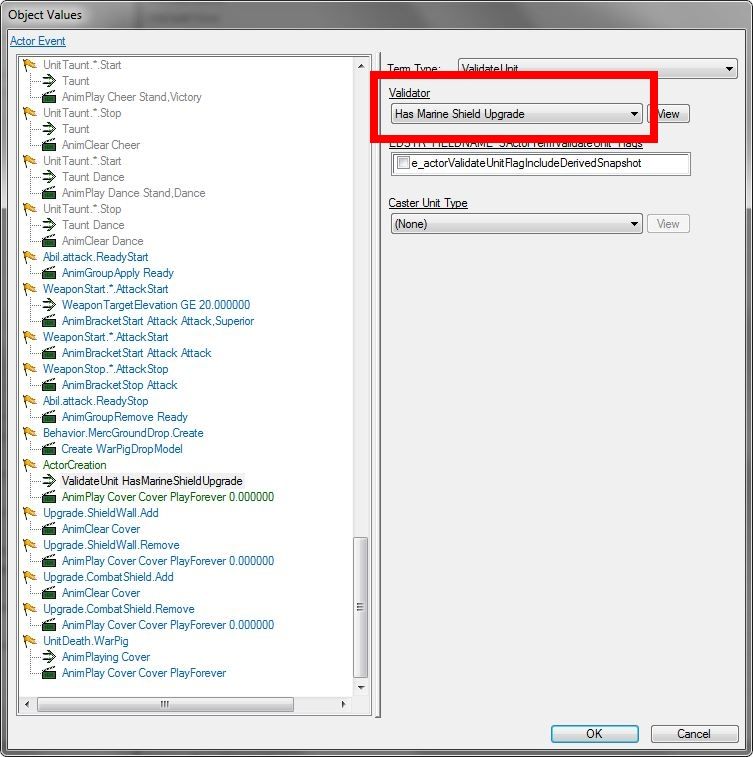 If you do not want the extra Life continue the tutorial
1. Go to the Upgrades tab.

2. Find and select the Marine - Combat Shield upgrade.

3. Select and open the Upgrades: Effects field.

4. Under the Upgrade Effects section right click and Remove Effect for both Unit - Marine: Life Maximum and Unit - Marine: Life Starting Amount.

Now your Marines and War Pigs will always have the Combat Shield shown with or without the Life Bonus.