_ForgeUser4422931
Join Date:

5/12/2010

Posts:

1,158

Member Details
Well, rather than have these sit on my hard-drive... here are all of my major maps (finished or not) that are worth looking at. Some have been page 1 popular, others have never even been published. You're welcome to use anything from them or play them etc... All of them are published on NA except for Survivors RPG and Zombie Rush. On EU I believe Death Haven is published... and I don't have a problem if you publish them privately to try with friends.
Download all maps: Link Removed: http://www.mediafire.com/?25ucfx7ldchssbc
(They may or may not be localized to your region)
Infection
A survival map where a large group of survivors have to stay alive against a few infected. Survivors gain weapon unlocks through kills, while Infected gain new classes through kills. As Survivors die, they become infected, increasing the tension. Features dynamic map choosing and replay.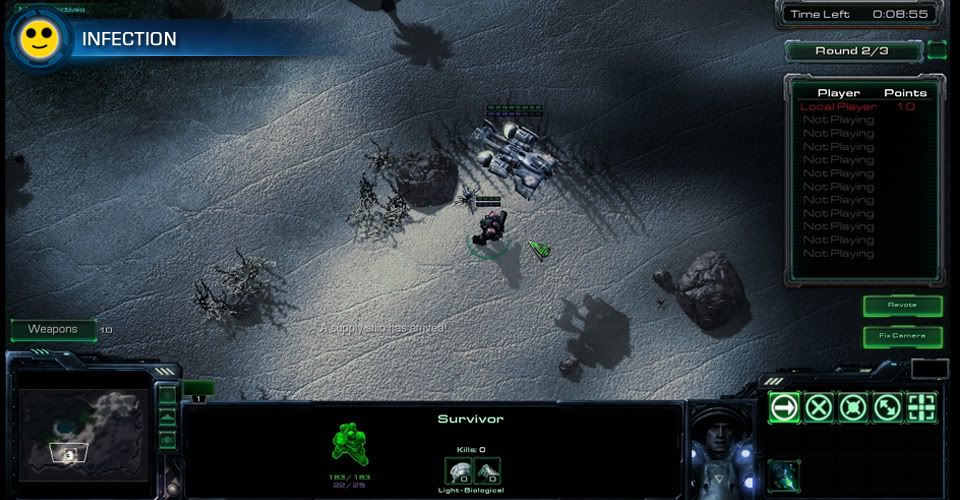 Onetwo's TD
A standard tower defense with two sides, allowing team or versus. Good variety of towers and waves, and a cool light-marker for pathing.

Prisoner Rebellion
A game of cat and mouse, reminiscent of sheep tag. One of the very few snow maps on battle.net. Prisoners try to build and eventually kill the cops, while cops try to hunt down and jail the prisoners.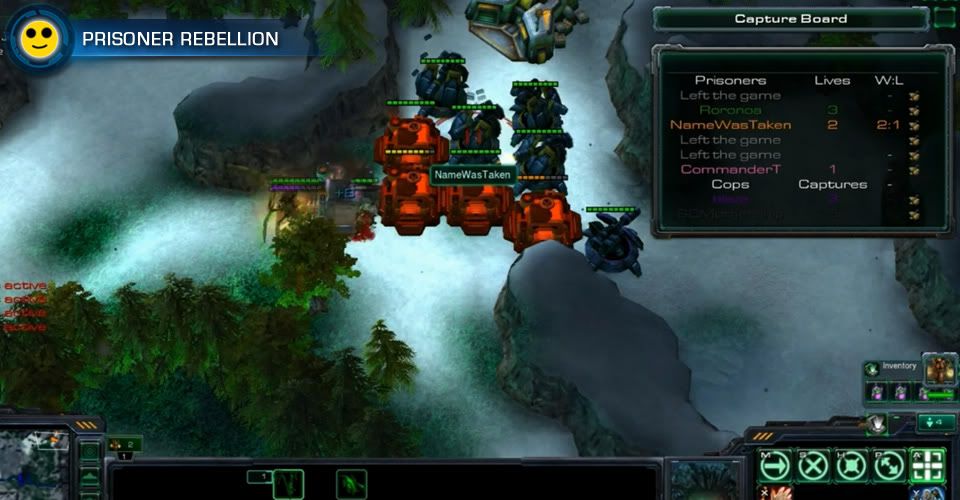 Death Haven
A hero defense set in New Haven. You are an elite team sent to defend the mining town while the masses of Zerg approach. Requires a dedicated team effort, with replay encouraged as kills/rank are saved between games.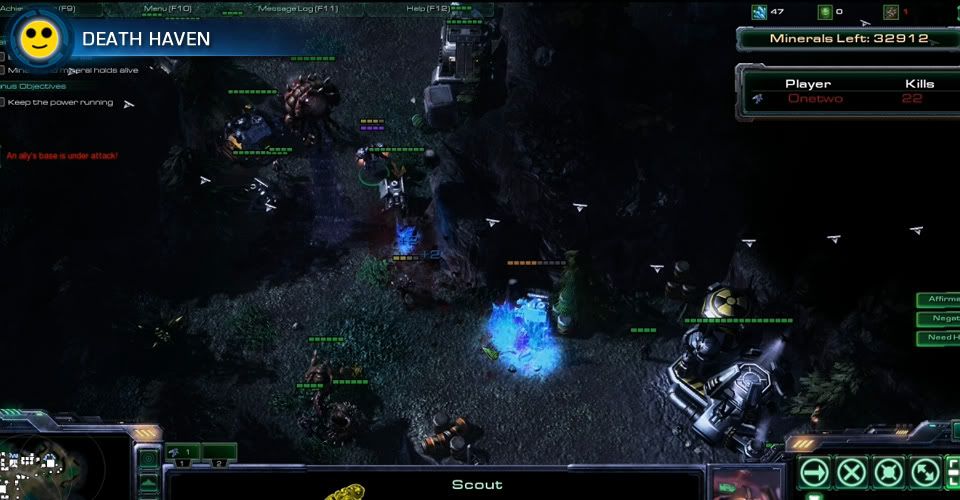 Survivor's RPG

(Unfinished)

A cooperative RPG where players can do quests, gain levels, buy/sell items, duel in PVP, and have up to two hero slots saved seamlessly. Playable solo or with a group. Content is roughly a few hours worth.

Zombie Rush
A small map where you have to survive and evade the zombies for as long as possible. No weapons, just a few abilities... the last one to stay alive wins.