_ForgeUser4899044
Join Date:

8/24/2010

Posts:

13

Member Details
Moonlit Monastery
Version: 1.0
Players: 2
Size (Playable): 180x180
Spawn Positions: 5 & 11
Features:
Large map with multiple attack paths and flanks
Wide main ramp made smaller with destructible rocks
Close third blocked by two destructible rocks
Xel'Naga Watch Towers give vision of flanks but not center path
Overview Image: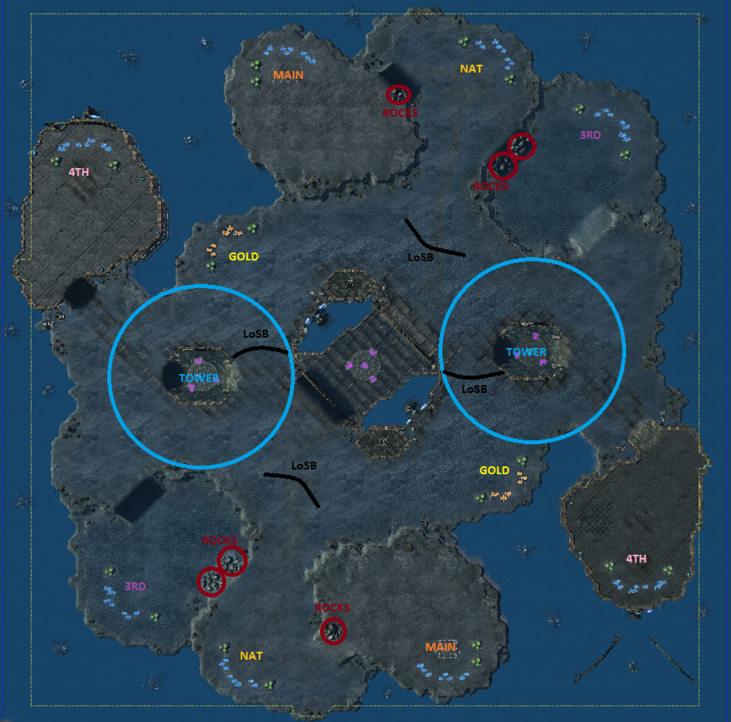 More Images:
Map Analyzer Images:
Notes:
Mains are at the 5 and 11 o'clock positions. A wide ramp is made smaller with destructible rocks. The rocks create a smaller choke that is similarly walled off with a Barracks and two Supply Depots. A close third is blocked by a pair of destructible rocks. Larger than a standard Blizzard map making the rush distances longer and paths wider.
Any comments or questions are appreciated.
My Other Maps