_ForgeUser4345182
Join Date:

4/23/2010

Posts:

181

Member Details
Hey guys, this isn't about Blizzard's DotA. I just wanted to share a few screen shots from a DotA style map I am creating from scratch. I've been working hard for a few months recreating the SC2 engine to fit the DotA community needs. I don't have a name for it yet, probably won't start thinking about it until I start on beta.
Some text below talking about what I am doing. Mainly just posting this now to see what you guys think of the few pictures I've posted. Any comments or criticism is welcomed.
useless text below
Since I am out of college I want to pursue a hobby and I think this would be a really fun thing to do. I am not discouraged at all by the new DotA style games coming out either.
My goal is to present to the community a solid alternative to DotA. One that will be slightly more competitive oriented, yet more merciful to new players by giving alternative roles. I want players to never feel they don't have a chance winning because of the lineup, and I want all heroes to be diverse in multiple role choices. I don't want players to feel like they have become taken out of the game, that it would just be more economical to sit at the fountain. I want to encourage more teamwork oriented abilities that will revolutionize gameplay.
Among many other things. I will eventually make a youtube blog of what I am working on, reasons why I am doing them, it can be very interesting to some.
The terrain is about 80% complete and I spent only a couple days on it. Most of the time, I've been trying to calculate certain figures, and other things coding related. I only have a couple things left globally to finish before I can start working on the UI to release alpha. Its one thing to make something look great, but, its another thing to work around the editor so it doesn't lag everyone to death. :ninja:
Graphically, I am not a pussy and I don't like rainbows or cartoonish girls with dolls(LoL). So, you won't see any of that. What you will see is the gritty side of SC2. An intellectual side, with SCIENCE! Terrain is basically fossil, ancient land themed on the purifiers side, and on the other side is a transforming volcanic infestation theme.
There are currently 5 heros in the game right now. I will give a brief description of each.
Ful'gore: A cybernetic assassin, used to penetrate areas of max security. The need arose for the clan to build it came when technology was able to detect psi presences. Ful'gore is themed with lasers and teleportation.
Cyroid:Rival clan version of the cybernetic assassin, designed to hunt down other cybernetic organisms. Uses diffraction of light as a means of attack, as well as timed bombs.
Terra: A mentally-enslaved Imperial super-soldier gifted with devastating psi ability.
FireBat(no name):A soldier fighting for its life, utilizes thermobaric weaponry, and smoke grenades.
Lurker(no name): A breed of lurkers that developed psi strands of genetic code. Utilizes ground beneath them as a form of attack.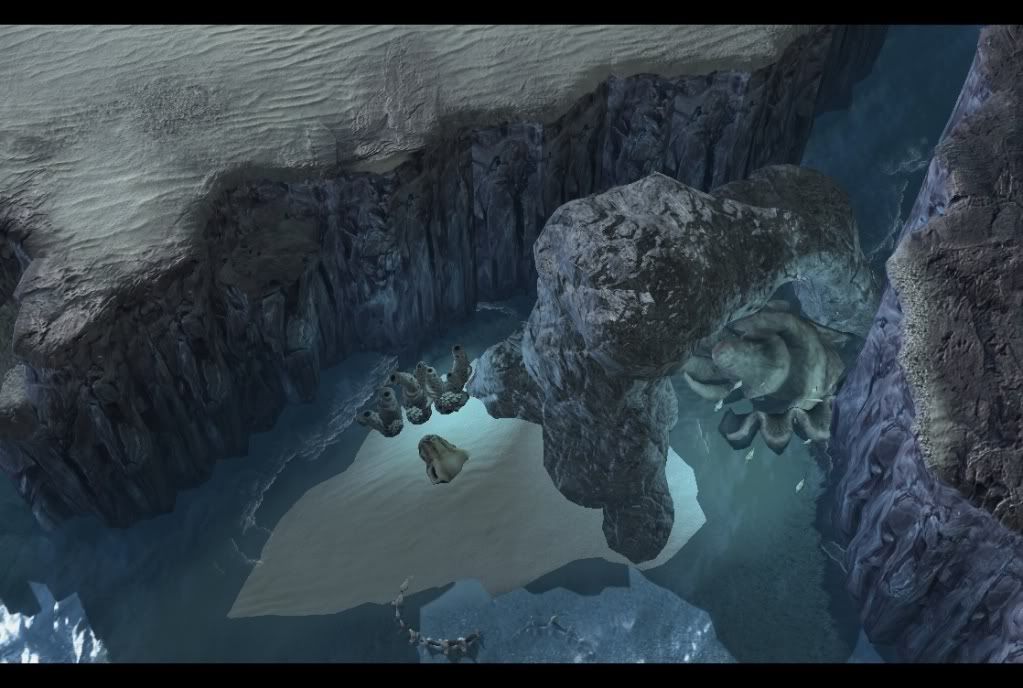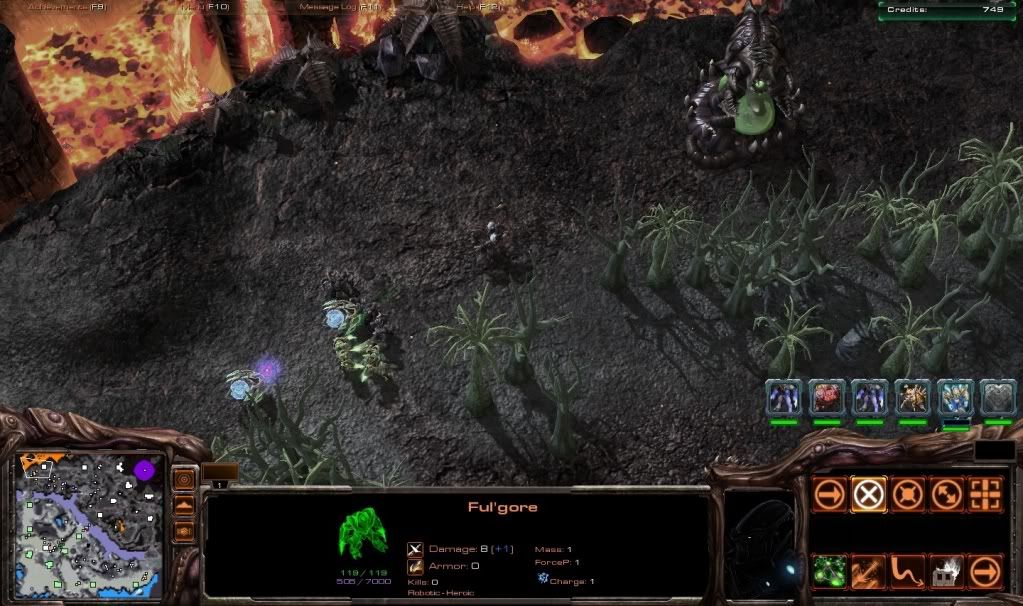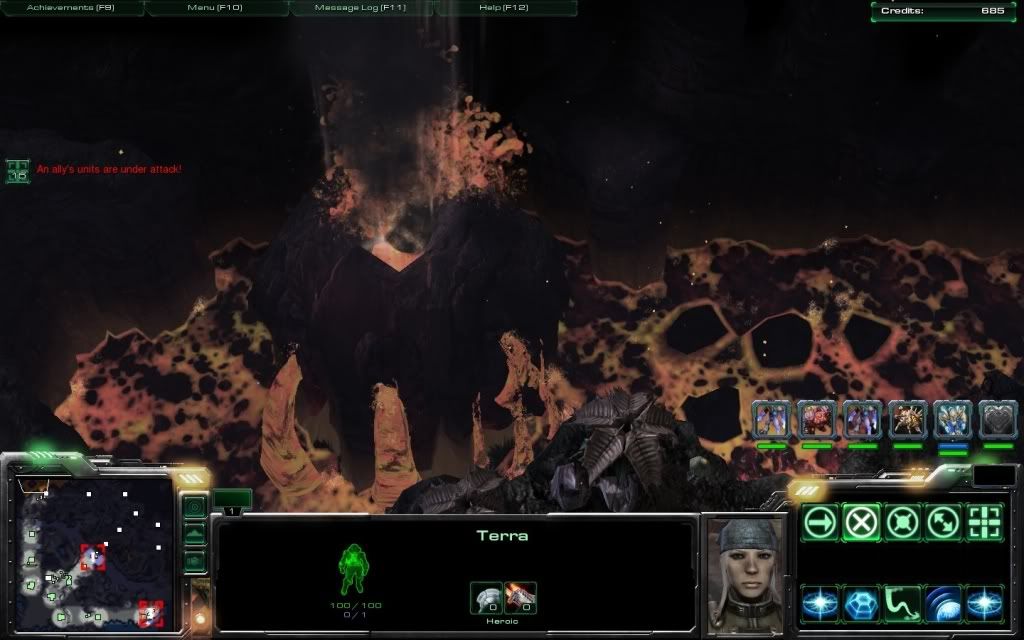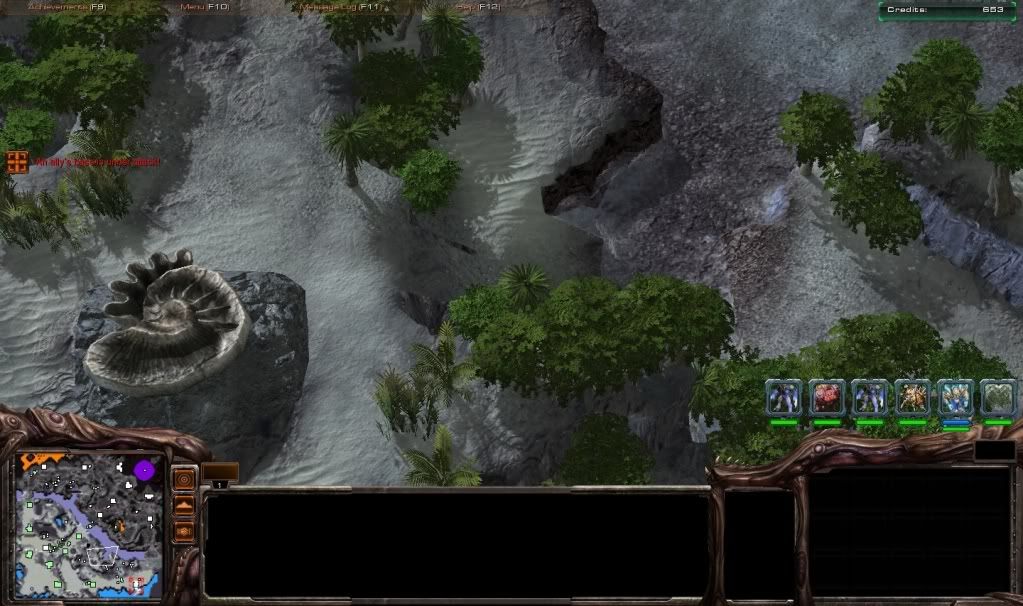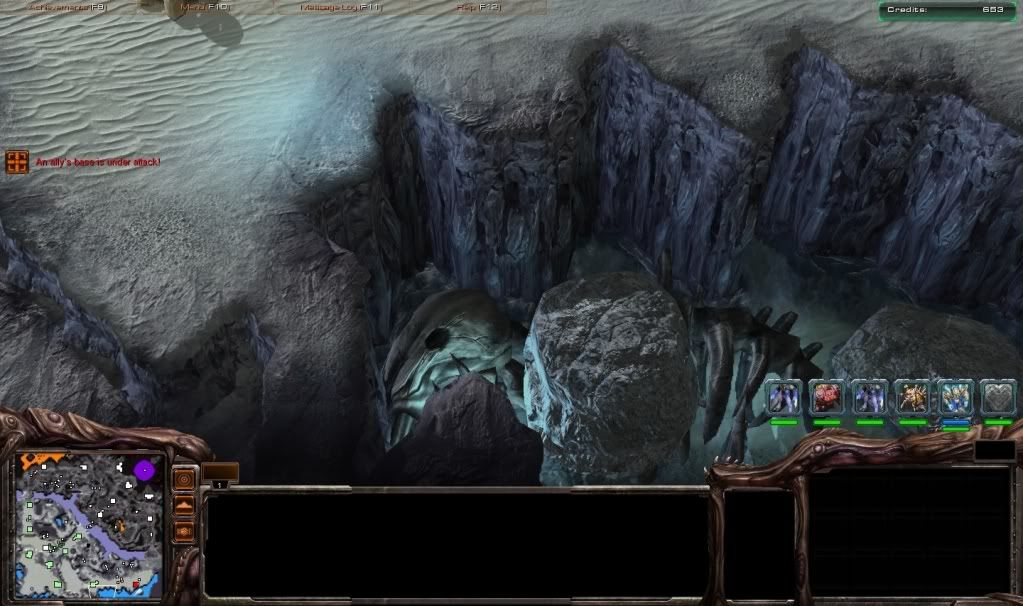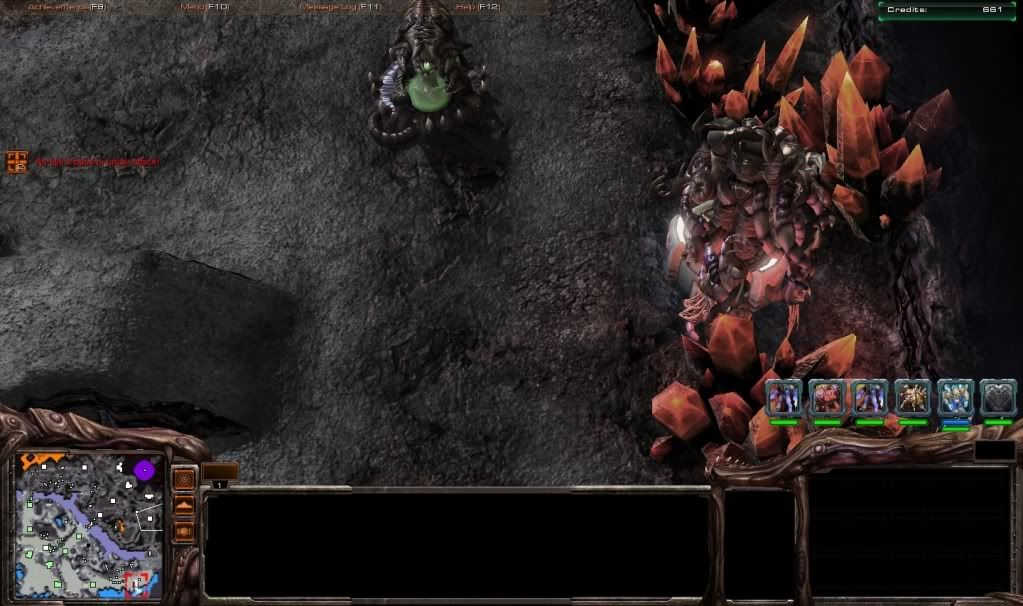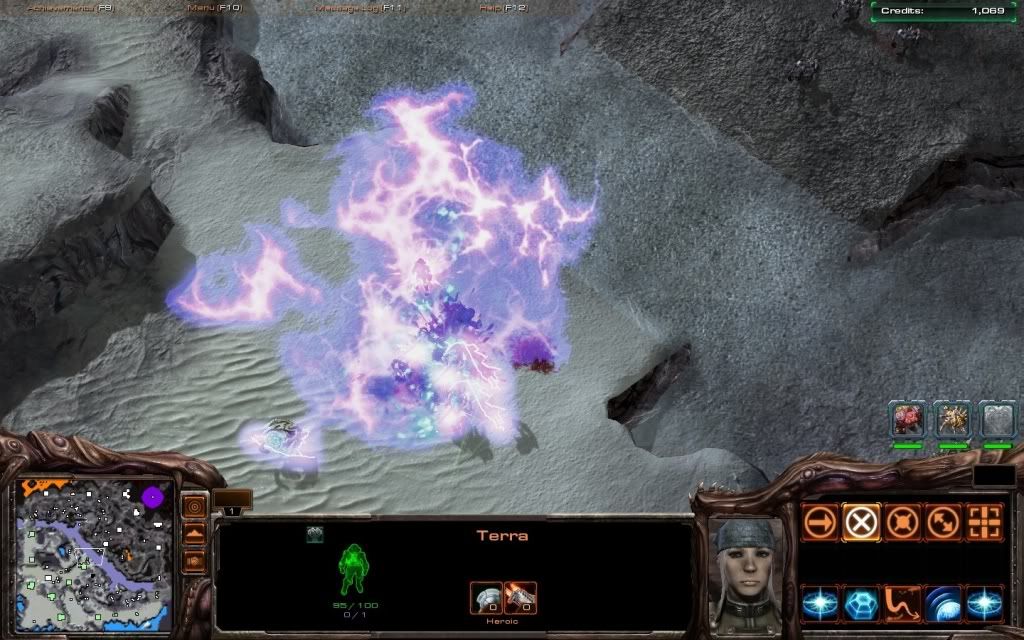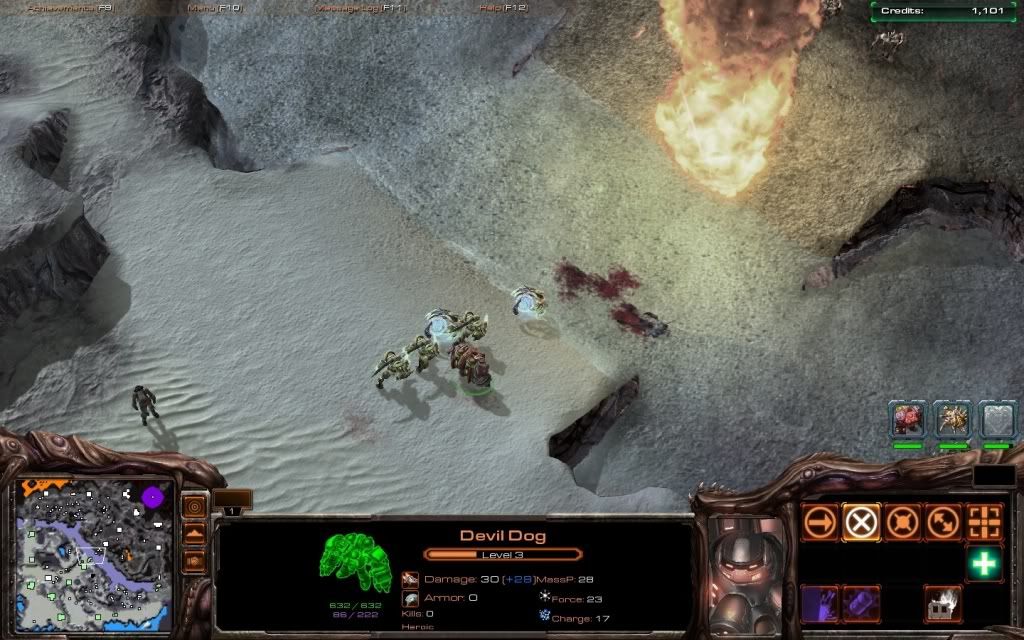 Bones of the UI, I made back a month ago. You click a hero portrait and it turns red. Hero is selected.