_ForgeUser4199653
Join Date:

3/21/2010

Posts:

182

Member Details
This from my post at Final Ascension forums:
http://finalascension.freeforums.org/posting.php?mode=edit&f=27&p=63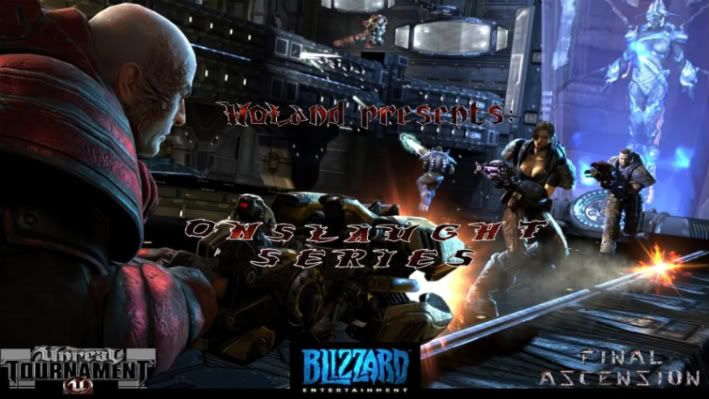 Project Leader: Genopath
The Onslaught Series will consist of a set of custom maps for Starcraft 2 that are revolutionary, stunning and fun. It is also worth mentioning it will be my first project for Starcraft 2.
Unreal fans will have no trouble recognizing where the name of the series comes from. Perhaps one of the most competitive First Person Shooter (FPS) in history is Unreal Tournament.
1) Unreal History and Lore:
The Unreal Universe has a really strong resemblance to the Starcraft Universe. Much of the Unreal Universe is explained in Unreal: The Awakening and Unreal Tournament 3 (UT3).
There are the Humans in the form of various military corporations known as Liandri, Izanagi, New Earth Goverment(NEG) and the Axon. There's the Skarjj which are Zerg-Protoss hybrid species that have immense strength and really advanced technology. The Necris which are an advanced Undead race and the main antagonists in UT3. The Krall, which have a strong resemblance to some Zerg units, are used by the Skarjj as a pet race.
Other races include: Tosc, Juggernauts, Gen mo'kai, Liandri Robots etc.
Also I recommend watching this small cinematic playlist, which will show you the UT3 story even if you have never played an Unreal game before.
http:www.youtube.com/watch?v=eucoj7_90Ek...ex=0&playnext=1
2) Gameplay
You will select your hero at the start. Each hero will differ in unit status, preferred weapon and personality. There are some weapons available to all players and some available only to your hero. The only way to win on an ONS map will be by destroying the enemy core. To destroy the enemy core, you must capture nodes which connect your core to the enemy's core. This brings up a lot of strategic planning. You can only attack an enemy node which is connected to one of your team's nodes. After securing the enemy prime node, you are able to attack the enemy power core for as long as you keep the node alive.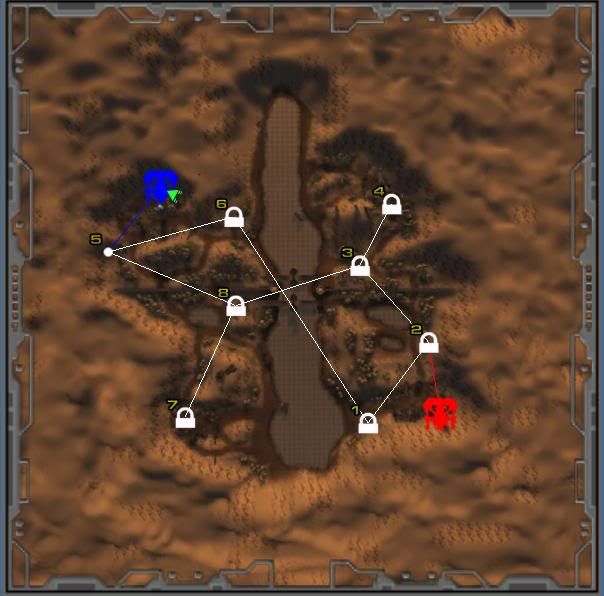 Blue starts by capturing it's prime node (5) and will be able to attack Red's power core if it captures the enemy prime node (2).
Vehicles are an important part of Onslaught since they will help you attack really well defended nodes of defend nodes of your own. This concept is really similar to the Starcraft Map: Storm the Fort. However, vehicles will play an important part of the game since under the hands of a skilled player can turn the tide of a battle or ensure a victory. Unlike STF the amount of lives is indefinite, but dying will be costly to your team. How can this promote unit conservation? You will also be able to hire mercenaries, which will be really costly if you lose them. A player that frags (word used in the FPS genre) you or kills you will gain resources which a player can employ to get really powerful weapons and/or abilities.
When you die, you respawn in a given time at a node unless it's being attacked. You are also able to teleport to other nodes your team controls. Also note that nodes will also provide your team with more vehicles and power-ups your team will definitely need.
You depend a lot on your hero, but you will also need to use your mercenaries and micro them so you can significantly push the enemy on the battlefield.
There will be game modes available as well, such as random heroes, sudden death, orbs, and titans. This will be explained later on the development stages of the series.
3) Series features:
Custom Portraits: If the GUI allows for portrait customization, then most Heroes will have a unique portrait. With some help, these could also become animated. Here are a few of the Onslaught's heroes: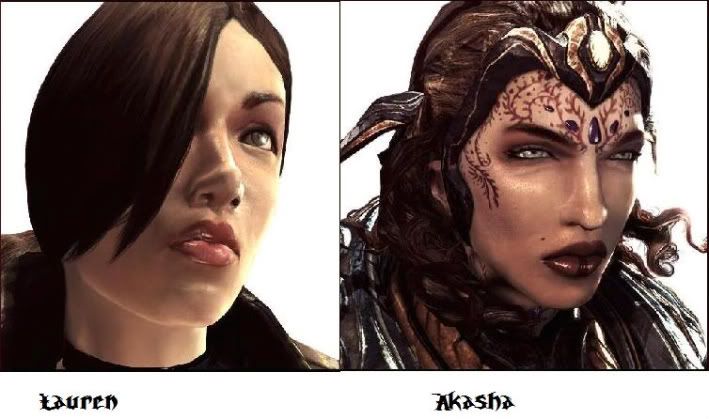 Custom Sounds:
I don't mean just the traditional double-kill, ultra-kill, sounds. There will also be weapon and vehicle sounds, character status and character taunts (as most Unreal fans know this is necessary).
Custom Music:
There will be a dynamic music system that will change with gameplay. Worth saying that each map in the series will have its own music set.
4) Vehicle comparison:
I'd like to show a small comparison of UT3 existing vehicles to some SC2 units. Note the strong resemblance on some units.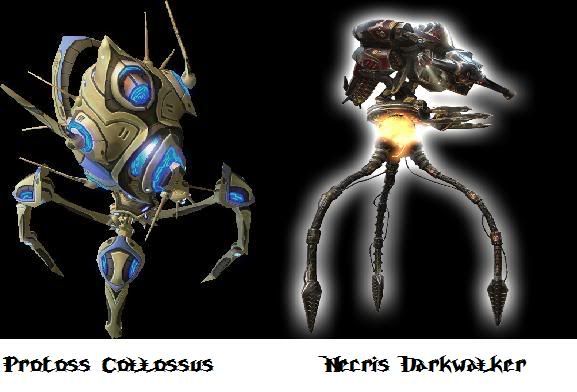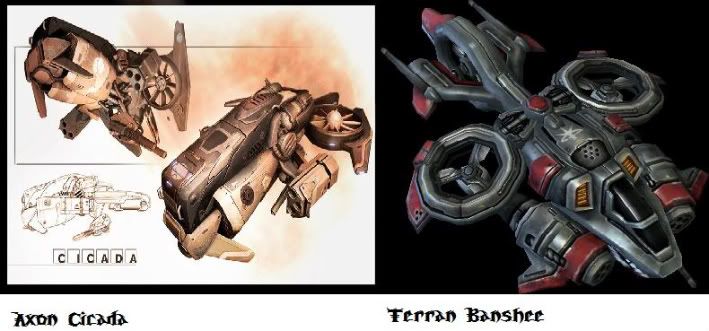 5) Community
Once the triggers are fully done for my first map in the series, people in FA community will be able to submit their own terrains and the proper credit will be given.