DeltaCadimus
Location:

Bragança Paulista

Join Date:

5/1/2010

Posts:

608

Member Details
[REVIEW] Nova Covert Ops
WARNING - I'm still under the Dominion Articles of Allegiance, despite the leash being a bit loose, so I'm still obligated to inform of potential SPOILERS related not only to this DLC, but the based expansion (Legacy of the Void), additional StarCraft-verse material and even books. Read by your self-discretion and risk.
Yeah, well, it did end with a thud. Did it diminish the previous mission packs? No. But did I wished it ended better? Definitely.
Yup, we finally come to it, after a year of waiting and replaying (And abusing the assets a bit, while we were at it), the last part of Blizzard's first single-player DLC campaign, Nova Covert Ops, in which things don't move forward as you'd expect them to be, but it's a DLC, it's like Cold, Cold Heart for Batman: Arkham Origins - in that it doesn't move anything forward, just makes the arkhamverse fat - , so it's forgiven. I mean, it's not like there'd be something that you'd need to play this through just to understand how it makes a ramification in other campaigns, in a DLC of all places!
I'm DeltaCadimus, and probably you'll say I've already foolishly covered most of it, both story and gameplay, in my first impressions review which I posted back in March, so there'd be virtually too little to cover it all here, right? Well... it's complicated, even more with how it ended, here, but I'll try nonetheless. If you didn't see my review of the first mission pack, you can and should read to get a forward general idea here, as I'll mostly cover the third final part.
So we played through the past two mission packs and finally exposed the villain, which, like the Scooby Doo 2 movie, we all could see coming from Pluto. And now she seeks to permanently destroy Valerian's reign and take over, and even has the tools for it, and even HAD a big opportunity for it back in Legacy of the Void, except... she doesn't use them the first chance she has, like Jim Raynor did. And this grants Nova all the time in the world and the opportunity to finally get payback for being duped. And, yeah, the Tal'Darim are back for this, too. And there's nothing more besides that.
But before we get to the REAL problems here, and these are more story-based rather than content, let's first talk a bit about the final good stuff that amounted to here, because I can't leave it in a corner and still sound unbiased about it, it's impossible. Yeah, there are new neat things, like the sewer/mansion tileset I really liked and that did help bring further immersion into Nova's assignment, as well as one or two new neat weapons both for Nova and her army. The micro gameplay here looks oddly a bit more open, but at least there's no achievements 'punishing' you for not being stealthy enough and even offers new gimmicks that can be exploited in future micro missions to be done. What you can do here, on micro, recalls the first Chronicles of Riddick game, which there's no problem if you go stealthy, but if you also go full frontal, there's no regrets or problems either (Yeah, despite a little bit more reaction to fighting upfront would be a good stepup to the game). We also get a bit of a boss fight between Nova and one of her colleagues which could've been done better - I'll explain it below - but at least it's a bit of fun, as well as a hold out segment that felt like needed some polishing but still didn't leave a loose end built up in the previous mission pack.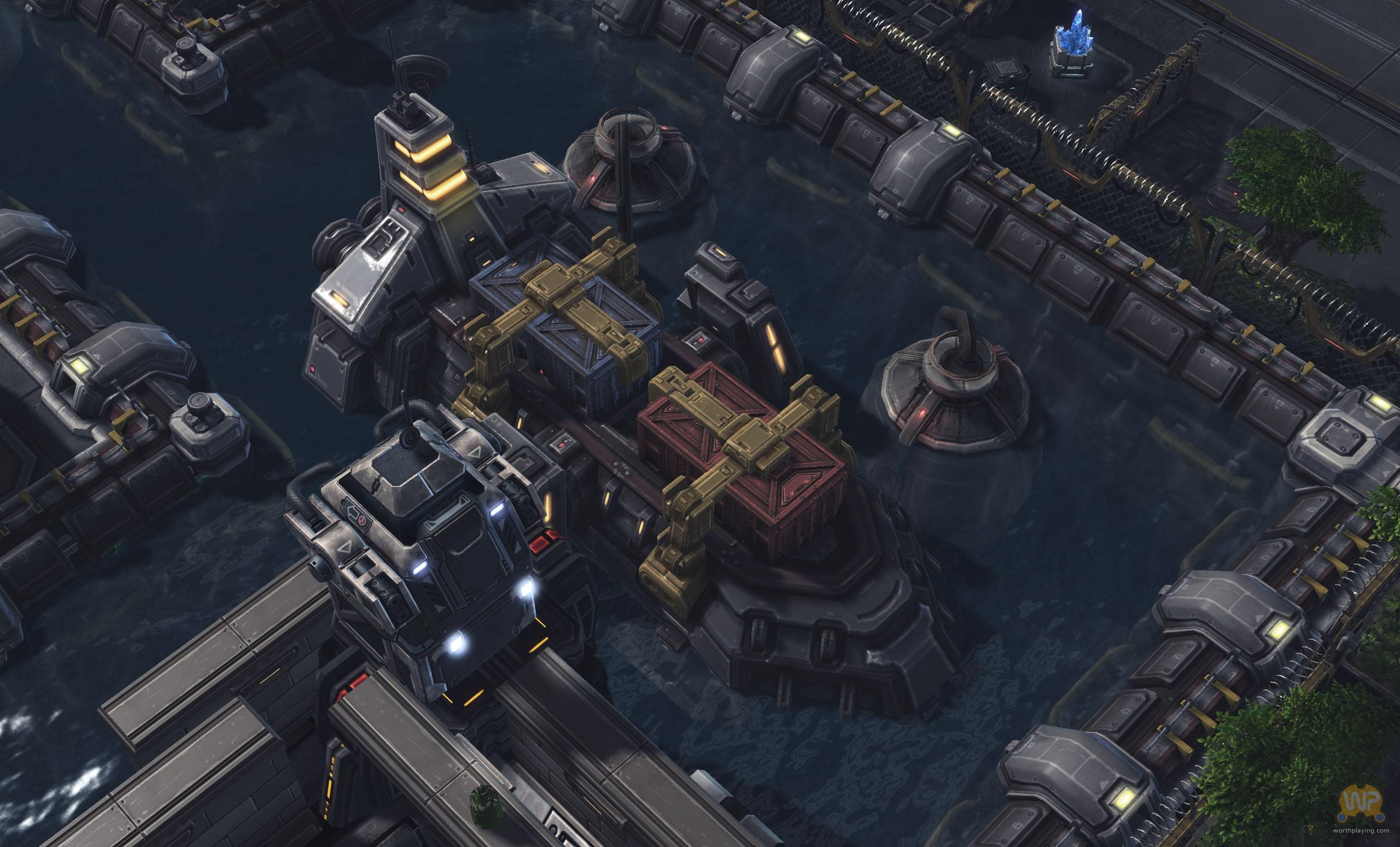 One thing I liked in the story, that I predicted previously, was that the Defenders of Man somewhat felt like a smokescreen organization, they really felt duped by the villain's motivations, though only half of them. The other half, well, if they were fighting for the same reasons this hag was fighting, what sense is there to still keep calling themselves 'Defenders of Man'? It makes no sense, especially with what I'll reveal below. Much less painting them teal for good guys in one mission while painting red for bad guys in another.
Well, you can see where we're going now - we're done with the good things, let's get to the bad ones, and boy, these STAND OUT, especially in what should've been a strong conclusion it was building up to be in the other two mission packs. For starters, with, what I initially said, the greatest waste of opportunity for a villain. Now, this is a bit of a repeat of what Raynor did in Wings of Liberty, an incriminating recording of what he said, though there's not much anything else to back it up, but the problem here is, if *that* recording did work and it did wreck Arcturus' reputation, back then, why this one wouldn't work, here? And if you're going to show us she knows about what Valerian did, why don't we see her USING this to her advantage? Like, when she comes up stage or takes over a Dominion ship, she exposes to everyone that information, and have everyone ask which one is worse - the one whom used Zerg to get rid of his rivals or the one fighting *besides* them? That WAS a big chance to really damage the Dominion, despite all of Nova's efforts, and this villain didn't even think of using them!
Not only this, but the motivations ARE those you were already expecting, and this brings another issue that, IMO, it didn't need to carry in it's back: The idea that not everyone in the Dominion liked what Valerian did and is doing, and thus is fighting against him. The concept itself is not bad, it just shows there are consequences to Valerian's actions, but the question here is: Why didn't we see this being exploited back in LotV, especially when Valerian was at his lowest, fighting both Moebius and the possessed Protoss? Why did we have to wait only NOW to see this being exploited, especially years after Legacy of the Void? Because, if Jim Raynor could forget the oath he did of killing Kerrigan four years since the Brood War, why wouldn't this people let go of this grudge after this similar a time period, as well? That's a really, really big messy logic issue here.
And this get us to the literal coup de grace of this mission pack - the climax. Remember what I said, above, that Nova fighting her colleague could've been done better? I said that because THIS could've been the climax, all along! No big battles - okay, perhaps fighting through Defenders and Tal'Darim while we were at it -, only a chase after the villain as we get face to face with not only one of her colleagues, but how about the whole team, in an unfair 3-to-1, where she even tries to avoid killing them, despite all of them thinking she's a traitor and even using her blind trust in the Dominion to their advantage? Now, THAT would BE a climax, as well as it'd be dramatic, would deliver an intense gameplay, and would help further build up to the ending itself.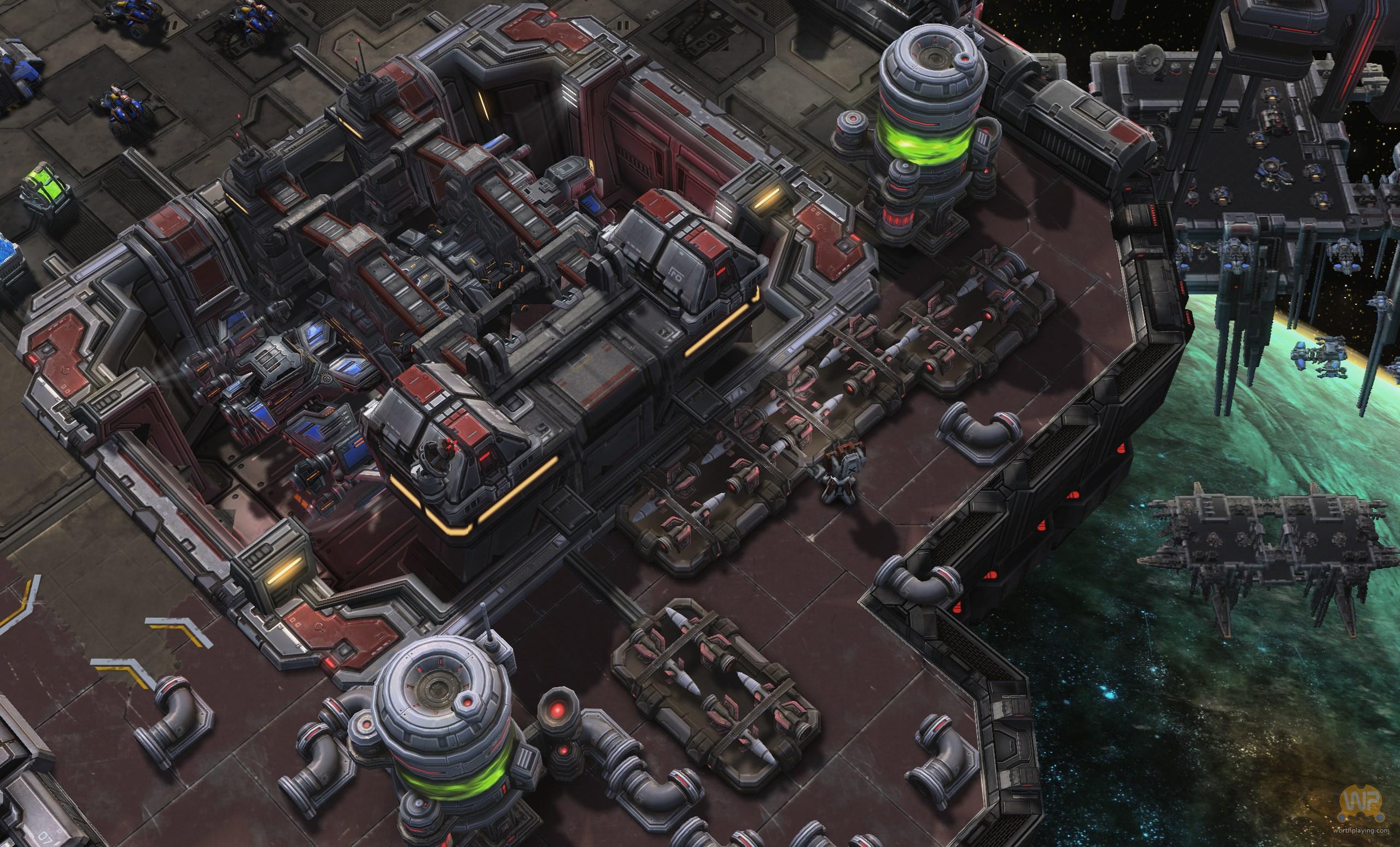 But what do we get instead, for a climax? We get to fight a giant robot. A GIANT ROBOT! IN A STEALTH/SPECIAL FORCES CAMPAIGN! Jesus H. Christ, who the hell is making these decisions and having these sorts of ideas!? First it's the Dragonball fight in HotS, then the Pearl Harbor Mothership in the first mission in LotV, and now this!? This is literally, I'm not kidding, the same thing Arkham Knight did when we went to fight the Arkham Knight: Where you thought you'd face this really menacing villain in an unique boss fight to rival that of Deathstroke in Arkham Origins, not only do you find out the Arkham Knight is quite pathetic, his boss fight is equally pathetic, the real threat was Joker all over again! This is *that* kind of a freaking slap in the face! And this shows something is still wrong in Blizzard's idea department, because the ideas they're presenting, in this current age, are either too early, has a big potential but that's about it, or just downright embarassing! Besides, wasn't one of the campaign's achievements named 'Less is more'? They should've used that sort of methodology here, hence why I suggested the climax in the previous paragraph - It was minimal, but still carried a big amount of drama, left an impact, was engaging and helped moved the story forward, all of it without needing a FREAKING GIANT ROBOT!
In fact, now that I think further about it, the whole story run for this mission pack could've been done better, still include the Tal'Darim and not have such a horrific climax which is trying to be like a comic book movie when it's not. My suggestion would be this: Valerian does come to grant his 'resignation', except this is a lowest moment and not the 'I have a plan' thing, still relying on Nova to try and catch the villain before she exposed him, but the Tal'Darim come and the villain uses this to get away and expose Valerian for what he is. Only, instead of what we were granted here, she orders the emitters dropped on Korhal, sieges Augustgrad which becomes another warzone, and forces Nova and Valerian to give a desperate chase first through the platform, then through the city. Which leads to that climax I suggested. This would be a ten times better than what we were offered here.
And what really hurts is that the previous mission packs were quite good, so much in assets as in story run, you were actually buying this as a fun campaign. In fact, call this one of my crazy theories, it seemed the writers *did* have a much better conclusion, but that one would most likely snuff out a major character and alienate the fan-base, and because of that, they chickened out and went a 'safer' route. Yeah, it seems like there was something better, and the writers chickened out at the last second, which is a big no-no, especially when it's being released along with a novel (StarCraft: Evolution) that dared to push the envelope, on it's part. At least Zahn had the cojones of stepping forward and standing firm to an idea people didn't like, but how he presented and debated that idea was what made the novel interesting, and that seemed to be one which wouldn't impact the StarCraft universe that much. But here, where it should've been celebrating what Nova is and how fundamental she can be to the StarCraft universe, Blizzard chickens out. That is, again, a big no-no. Even more on a time we're having much better thought-out climaxes that do build to something intense, like CA: Civil War, or something clever, like Doctor Strange.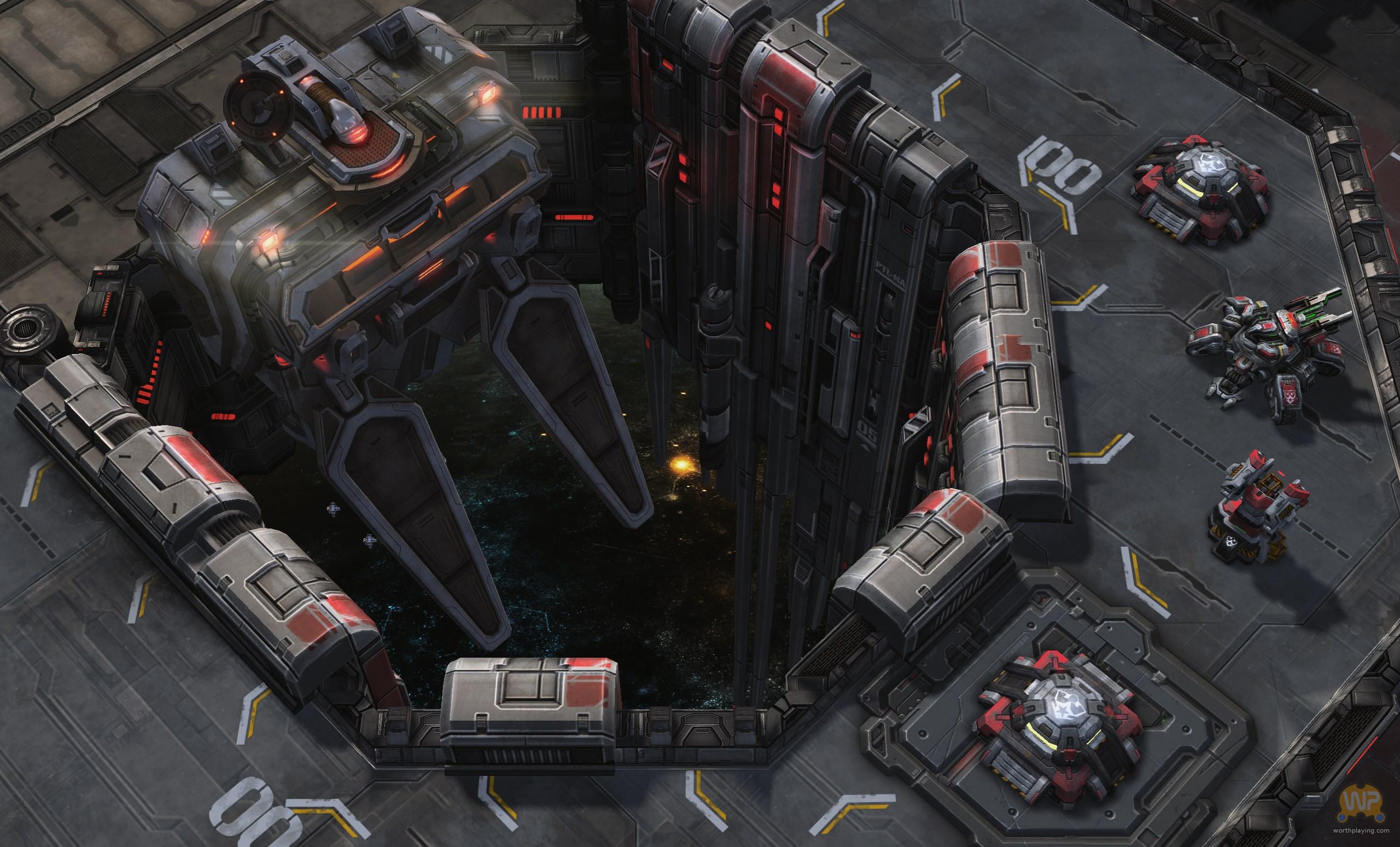 For the ending, it's just that filler one, I'm not gonna talk much about it. Except that, weren't for that climax, this one could've had a stronger emotional connection to it, and not just 'Oh, there she goes away, see her next time doing her stuff again, buh bye, now.' If we had a better climax, this one would be fine, hell, it'd even complement further and further what should've been a stronger stuff. It's all the climax's fault.
So, in the end, we have kind of a half-and-half deal here. On one hand, everything that was introduced along this whole DLC (The three mission packs, I mean) was interesting, it showed new interesting enviroments, mechanics and ideas, despite the conclusion being as equally disappointing as it was in the Into the Void epilogue. But at least Into the Void had the advantage that it HAD to shut the book on the Raynor/Kerrigan arc, and it did accomplish that objective, to an extent. Here, it feels like nothing was ever accomplished, as well as some of the choices made here are just out of place and downright stupid. I mean, we get the idea behind Nova, she's on that thin line between becoming a rogue agent and an unsong heroine with a really dark past, but that doesn't justify including a giant robot for a final boss, in the middle of all this, especially one that comes out of nowhere, doesn't move the story forward in any means and it's battle isn't even that interesting or even engaging.
So, coming back to the previous mission packs, does that final one means you wasted your money for nothing? Hell no! The assets are still great, the previous missions are still great, they made you buy the idea behind it. So, yeah, I'm still glad I bought it. Still, it's sad that it had to come up to this trainwreck of an ending, especially on a ride that was going so well. So, for those just looking for a campaign where Nova does her thing, they'll get what they want, but for those whom wanted a thrilling run with a strong conclusion, I fear they'll be seriously disappointed.
So, that's the final conclusion - If you're just looking for something you can spend your time and mostly not regret it, particularly with two good first mission packs, you'll get it here. But if you're looking for a swan song, story-wise, where character development builds up to an intense struggle building up to a fitting conclusion, you, pretty much like the villain did here, when she *could* be doing stuff, you'll be more better off sitting down.
NOTE: 3.5/5, as I'm including the other two mission packs, as well. If it were meant for this single one, I'd put 1.5/5, deservingly.
Comments? Opinions of your own? Post'em below, or, meanwhile, you can also read the StarCraft: Evolution review here.
P.S: Yes, yes, I'm still to update this with new images, and I will once they're out.
The Light will blind you. Step away from it!!!