_ForgeUser4944839
Join Date:

9/4/2010

Posts:

86

Member Details
Hello everybody, this gonna be the official discussion thread for Zerg Hunters EU.
First of all, i don't want to offend the author of Zerg Hunter RPG by this map name. Since it was the project title right from the beginning, it shouldn't be a problem for anyone.
Now the map.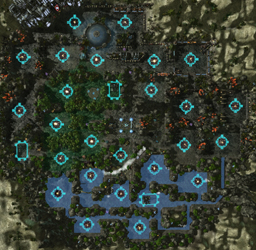 Size: 184x184.
Zerg Hunters is greatly inspired by Necrodragon's Orcs & Elves from Warcraft 3. Those of you who already played it in WC3 will recognize a lot of familiar content and gameplay, those who don't, will learn fast, since it's a very intuitive game style.
Zerg Hunters is a competetive map. 8 Zerg are fighting against 4 Hunters. The map is devided into 24 Collector Zones, all connected with small paths. The Game starts in the middle of the map. All 4 Hunters are imprisioned by an electric Force Field, that they have to destroy at first. Until then, the 8 Zerg (who are free right from the beginning) have time to find a place to prepare for battle. After few seconds, when the Hunters are free, the chase begins.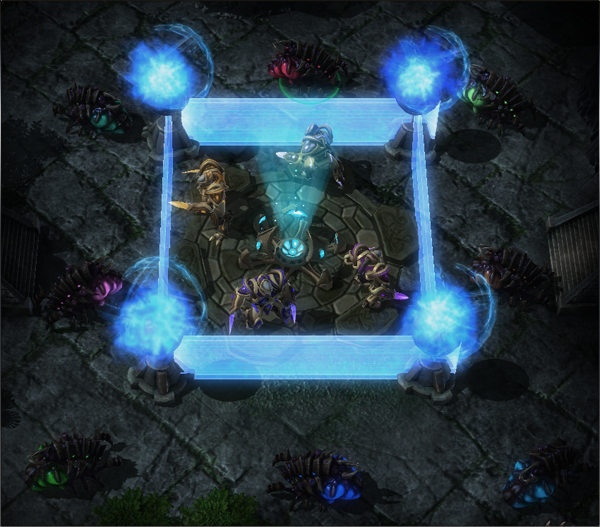 Since there are several entrances to each potential Zerg base, the Hunters will need a good teamplay to surround one of the Zerg. Zerg are very vulnerable in the beginning, so their main target is to stay alive and gather ressources to build a base and an army.
Both, Zerg and Hunters, have several upgrades avaiable for research. It is recommended to focus on one research direction, since you usually won't be able to obtain all available upgrades in only one game.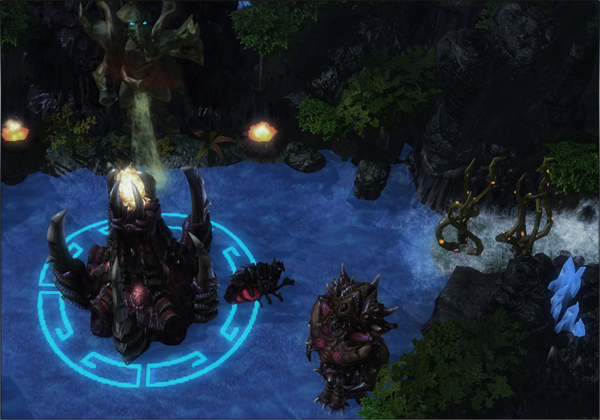 The map is currently in Open BETA on EU Servers (EDIT: available now!). Since it is very hard to get 12 Testers in Closed BETA, Balance won't be perfect right from the beginning. So I'd be pleased if you report any bugs or inconveniences. Thats what this thread is about.
PS: Ingame Help (F12) and the ingame tutorial will give you an overview of the basic gameplay.
PPS: Contact Information: EU | TheuSs | 966