_ForgeUser4350968
Join Date:

4/24/2010

Posts:

21

Member Details
Edit: Refresh the page right now, so the images will auto-scale
I am looking for some people to assist me with the creation of item's and ability's, as they are both very time consuming to create.
Here are some pictures of my project so far: Awesome loading screen by Garden of Auir, check out his other loading screens!
Choose to play as either of the three races, and than tech up from there.
Many custom textures and Warcraft style hero emulation, including stats, ability system and a custom inventory! Item classes include shield, armor, boots, weapon and misc. You are limited to how many of each type of item you are able to use, with a 3x3 backpack (bottom right) for storage.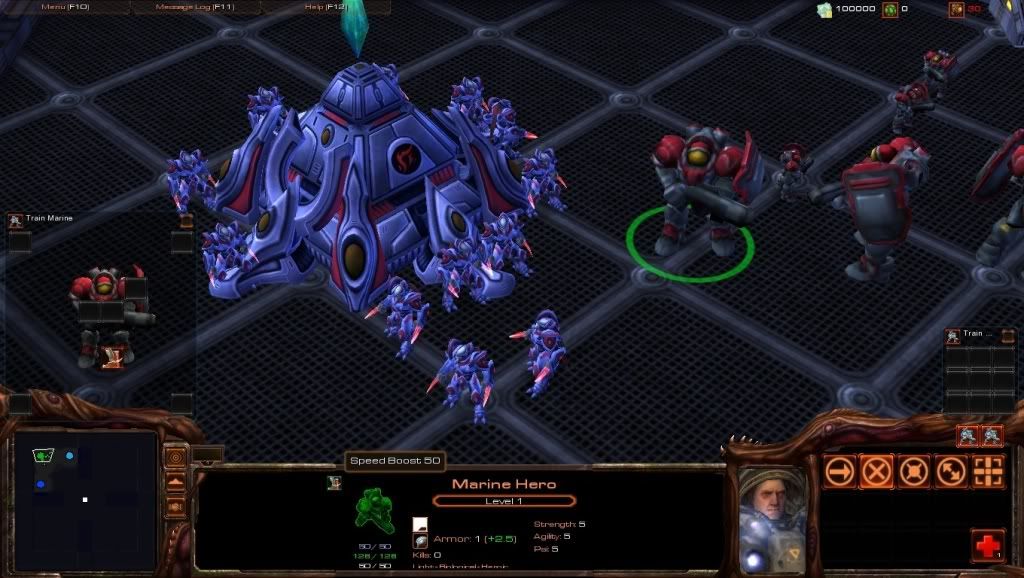 Wc3 style shops (this is where all of the items that you guys help me create go xD)
Three tier's for each race (so far), each race has their own "style" (zerg spawn faster, but are less powerful...etc)
I am still working on upgrades for each unit, and hope to get this map published soon! But i don't want to leave a bad first impression of an incomplete map, therefore I have turned to the community for help in speeding up the process. You can always find me on sc2mapster's irc channel, just send me a pm there to contact me, as well as posting in this thread.
Original team thread: http://www.sc2mapster.com/teams/starcraft-frenzy/
Edit: The pictures dont fit on this page, right click them and select "view image" to see the full picture. Many aspects that i talk about are cut off of the right side. We need auto down-scaling sixen!!!! :)