_ForgeUser64986
Location:

Join Date:

1/22/2006

Posts:

16

Member Details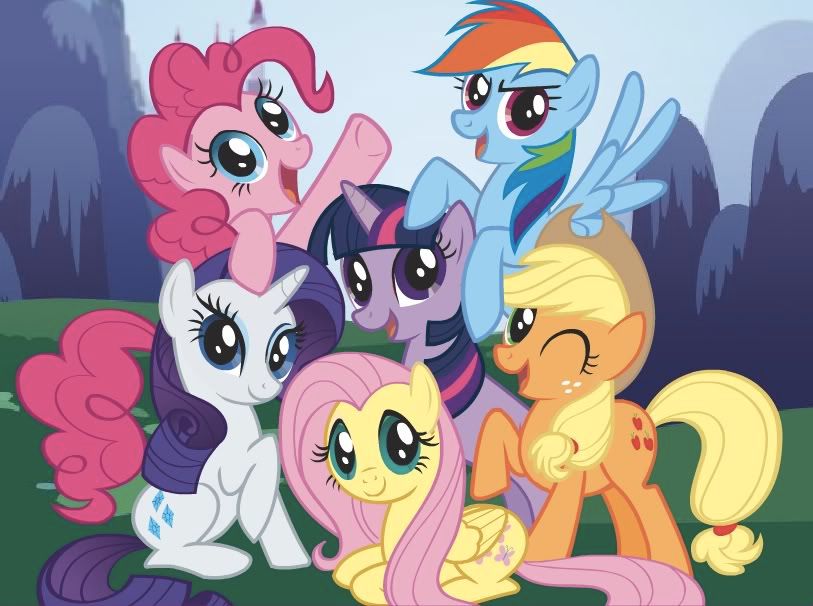 Yeah it's this thing. Some of you might've heard about it going around the internet.
Basically it's made by Lauren Faust - one of the people who worked on powerpuff girls and foster's home of imaginary friends. She's also the wife of Craig McCraken, who created both of those shows and also worked on stuff like dexter's lab.
Lauren Faust's position:
"I was extremely skeptical at first about taking the job. Shows based on girls' toys always left a bad taste in my mouth, even when I was a child. They did not reflect the way I played with my toys. I assigned my ponies and my Strawberry Shortcake dolls distinctive personalities and sent them on epic adventures to save the world. On TV, though, I couldn't tell one girl character from another and they just had endless tea parties, giggled over nothing and defeated villains by either sharing with them or crying–which miraculously inspired the villain to turn nice. Even to my 7-year-old self, these shows made no sense and couldn't keep my interest. No wonder the boys at school laughed at my Rainbow Unicorn Trapper Keeper.
From what I've seen since I've grown up, little has changed. To look at the quality of most girls' cartoons, it would seem that not one artist really cared about them. Not one designer, not one background painter, not one animator. Some of the more well-meaning, more expensive animated productions for girl audiences may look better, but the female characters have been so homogenized with old-fashioned "niceness" that they have no flaws and are unrelatable. They are so pretty, polite and perfect; there is no legitimate conflict and nothing exciting ever happens. In short, animated shows for little girls come across as boring. Stupid. Lame.
This perception, more than anything, is what I am trying to change with My Little Pony."
Anyway, have some pony - the show that is making many older males wonder why they like this stuff. :D
(if you don't believe me just look at this survey!)
If you want to try a bit, I'd suggest you start with episode 4 and continue from there - 1 and 2 aren't a very good representation of the series but they fill in a few minor plot holes
Quote from Links:

All the current episodes: http://www.youtube.com/user/pensivepony
Recent episodes in HD: http://www.youtube.com/user/MyLittlePony1080p
/co/ Pony News, other links to stuff: http://www.equestriadaily.com/
Downloadable episodes (updates slowly): http://tinyurl.com/mlpfimentos
Official site with latest two episodes: http://www.hubworld.com/my-little-pony/shows/friendship-is-magic
Here are some good "intro" episodes if you're not sure:
ep 5 part 1:
ep 5 part 2:
ep 4 part 1:
ep 4 part 2:
(See the video descriptions for more)
If it means anything, I've already got a significant portion of the Hive Workshop into this - their pony thread has gotten 1200+ posts in under 2 months!
Admin of Hive Workshop!