_ForgeUser4858526
Join Date:

8/15/2010

Posts:

34

Member Details
My Map Project has been going for a while now, just me programming outside of the editor. I am pretty close to finalizing my library. I have written my own JPG compression Program, Trying to get every card in the game. This has led me to the point of saying it's not possible without sacrifice in large quality. Even when redrawing the card picture, and generating the other values.
So I have decided to change the format a bit. I am going to use wow models for hero's, Ally's, and Quests. I am writing a logic system right now to deal with card rules. Game play time lines, self, target, card requirements in both.
Anyways the following slides should explain where I am at, and what I am doing to recreate WOW-TCG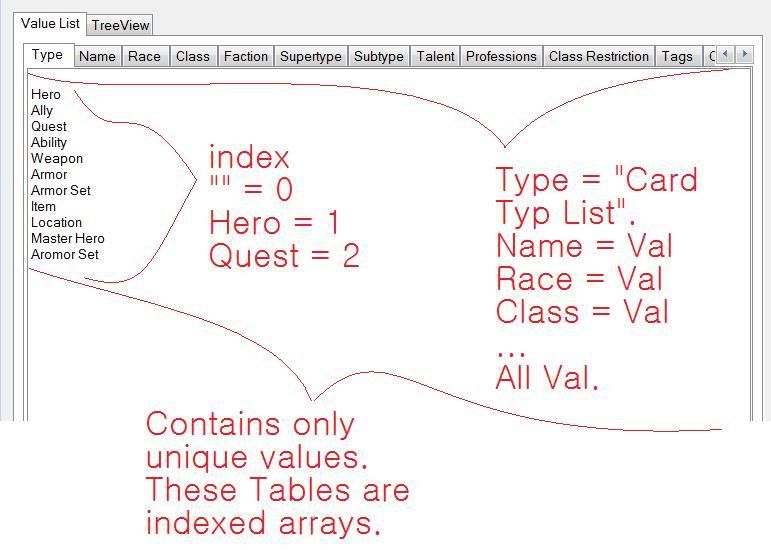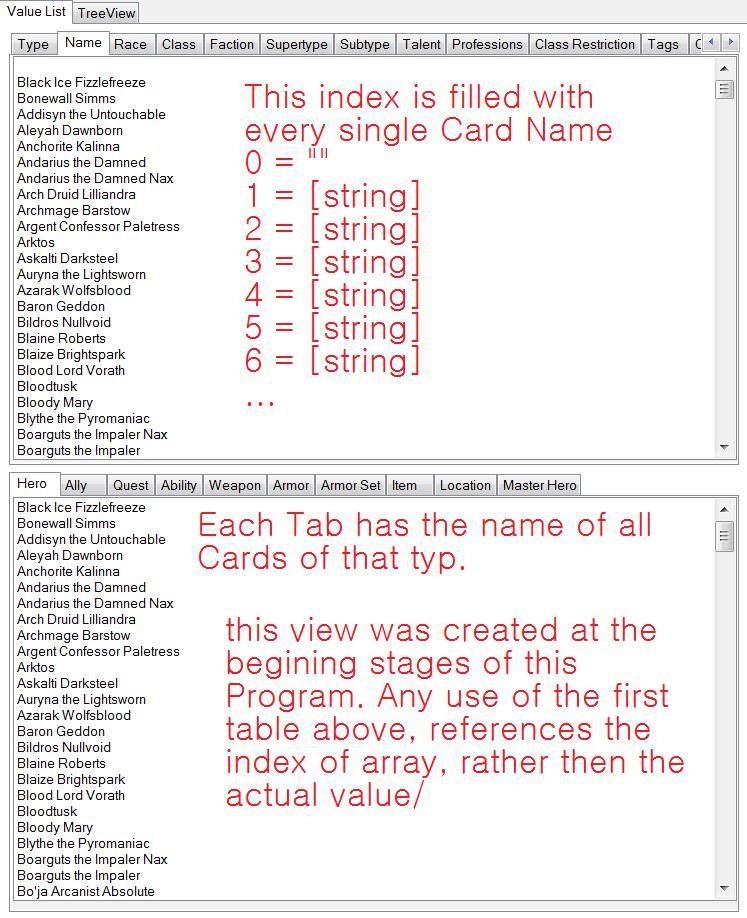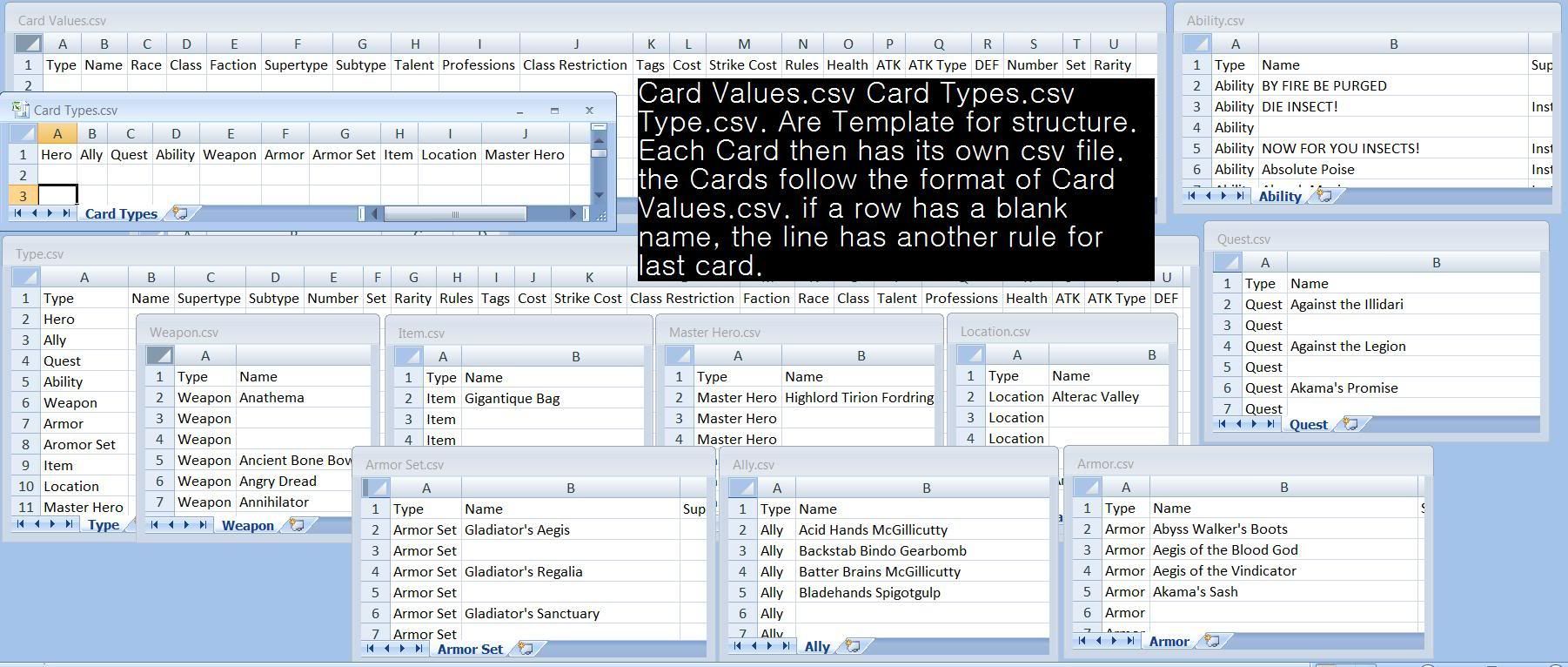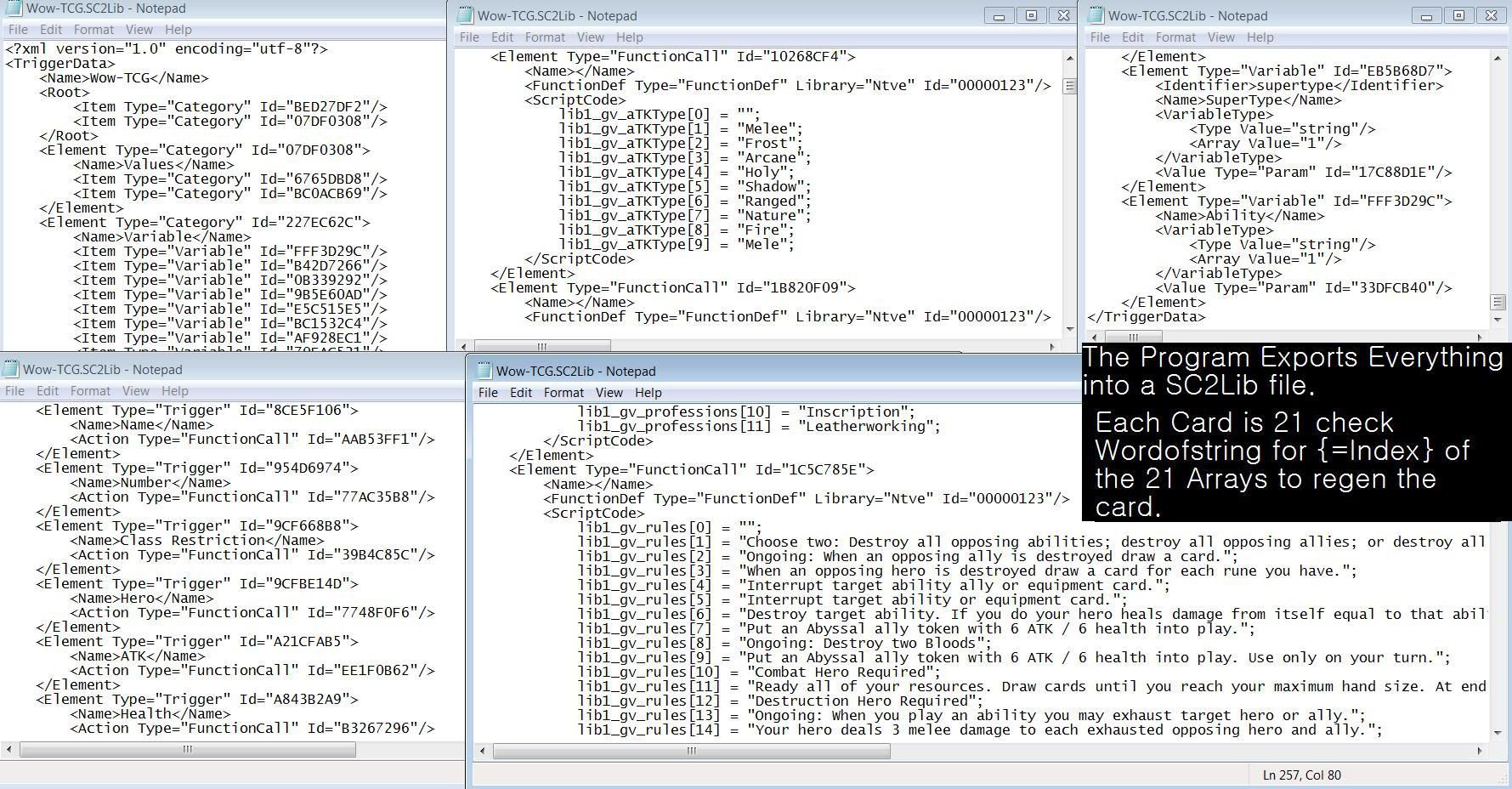 There is a Team and Final Asset already setup. This is a work in progress. I am looking for people to join in all areas. I want people to join, but don't want them to start any work as of yet. The format must be strict due to file size, for models and such.
I am posting here because I want Comments: Please!!!