_ForgeUser4301695
Join Date:

4/11/2010

Posts:

42

Member Details
Thanks to everyone for posting their support and feedback :]
For this post, I'll be showing the evoloution of a project from scratch to what it looks like so far.
This is a preveiw for a project called Scylla's Hatred with the project leader AcolyteFright from the team Fighting Polygons
It started out as a plan to make an asteriod with several airlocks around the map. So I did what i could, keeping Acolyte updated everybit of the way
With his aproval, i started making the terrain more detailed, but only with the terrain tab, there are no doodad. Its important to get the cliffs and height as close as you want it to before adding in units and doodads.
Everything was going good, but when you looked deeper into it, it didnt look much like an asteroid, I wanted to remake the asteroid from "Armageddon"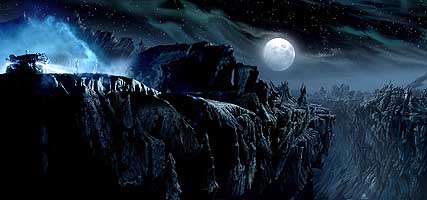 Then we hit a little speed bump, with braxis alpha tile set, there is only 1 natural texture. So while is was expirimenting around the terrain came to look like this.
Once i finish up most of the map, ill be posting screenschots of the ways you can apply doodads in various ways :].
Once again thanks to everyones support and feedback and everyone who has posted here.